Add a CMS to your website in under 10 minutes
An API-first CMS for rapidly building CMS-powered websites in any programming language. Great for blogs, dynamic pages, and more.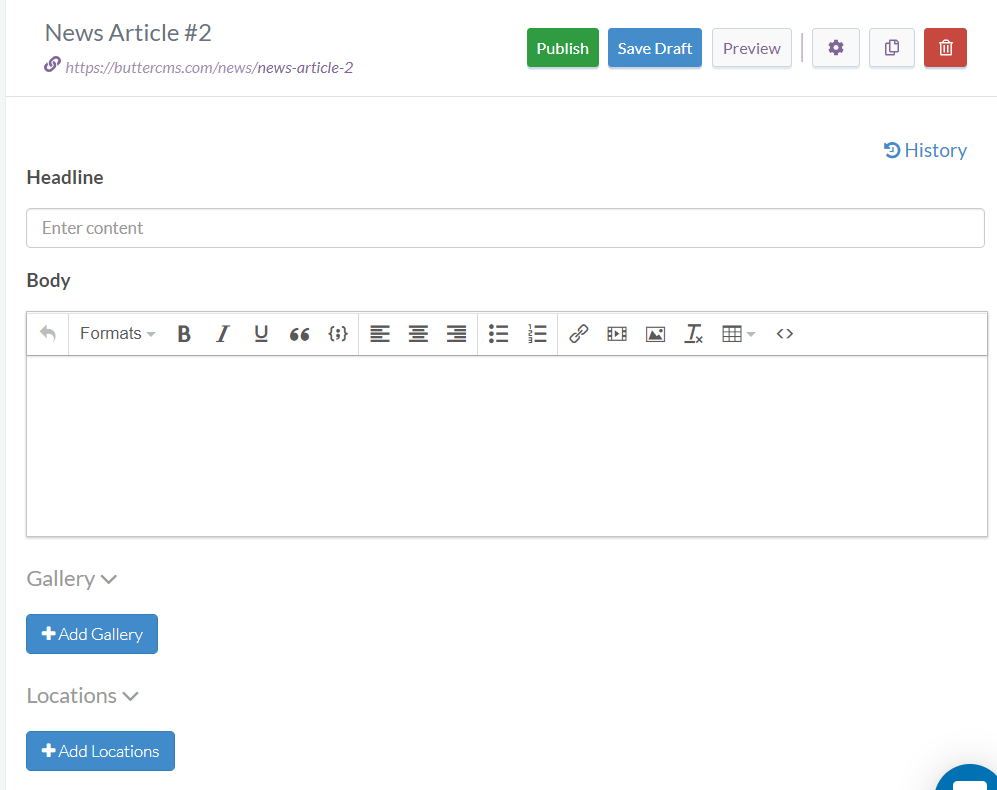 Flexible Content Modeling
Make content changes dead simple for content editors.
Pages Types
Build SEO landing pages, knowledge base, news articles, and more by using Page Types. Learn more.
Collections
Update new product information for your online store or create new promotional content like Case Studies and Testimonials using Collections. Learn more.
Blog Engine
You've got better things to do than building another blog. Just drop-in our pre-built blog engine and get back to more interesting problems.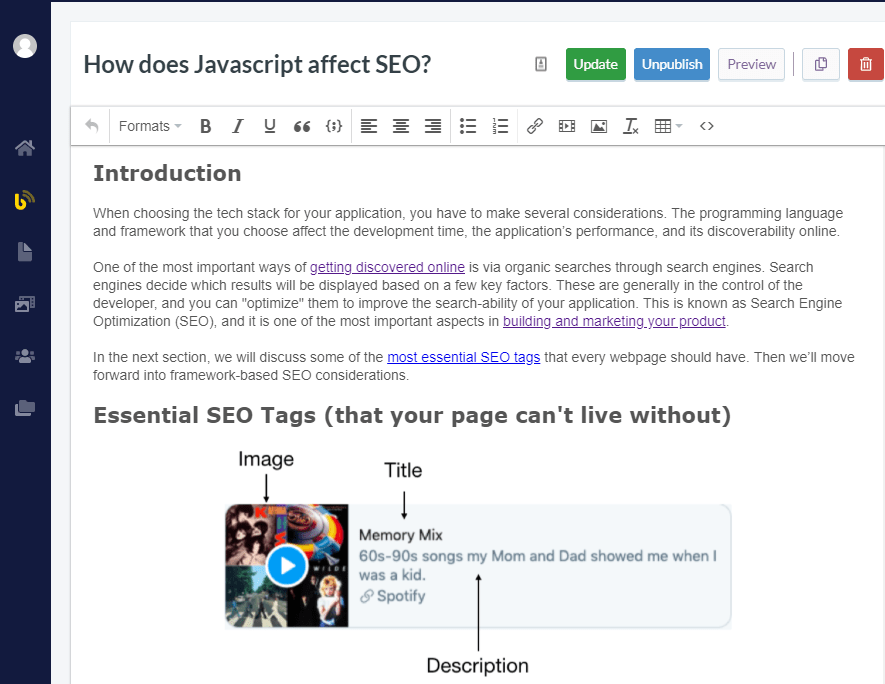 Rich text editor
Text formatting, image uploads, media embed, HTML editing, and more.
Custom workspaces
Customize your views to create your dream setup for managing content.
Preview & scheduled changes
Preview changes on your website before publishing and schedule when they go live.
Multi-language
Create all the locales you need to support your global app. Publish in as many languages as you want with Butter's internationalization features.
Media Library
No need for your own image hosting or configuring a complex CDN when you can store your images and files in Butter.
Developer Tech Stack Guides
Butter supports dozens of tech stacks including React, Ruby, Rails, Angular, Node.js, Express.js, Python, ASP.NET, Flask, Django, PHP, Flutter